They have been on the field since 1986 and their ideology has always been: "Not the biggest, but the best". To be the best in the field of polymers, you need to have right tools and knowledge in house. To fulfil the demand of 3D printing, Hänssler chose miniFactory. Robust technology, repeatability and all features in one machine where just few reasons why they chose us!
"You have an idea - We manufacture it from plastics"
Hänssler Kunststoff- und Dichtungstechnik was founded in 1986. Since they have been involved in the processing and machining different polymers. Their know-how in house is being constantly developed and the manufacturing processes are under continuous optimization. The key advantages of their operations is that everything comes from own production. Its been done with the latest, state-of-the-art technology, quality assurance and order processing. This ensures short and exact delivery times and excellent end products.
ADDITIVE MANUFACTURING IN THE PORTFOLIO
Since the business of Hänssler is based on the continuous development, it was clear that they wanted to invest in additive manufacturing solution. They listed benefits of additive manufacturing compared to traditional manufacturing:
Higher geometric complexity
Lightweight construction through hollow components
No tool costs
Simple modification possibilities without additional costs
Savings in resources (no material waste due chips)
Low set-up costs
Good availability of the appropriate semi-finished product (especially for high-tech polymers)
Sebastian Hänssler, CEO of Hänssler Kunststoff- und Dichtungstechnik GmbH
"Additive manufacturing opens up new degrees of freedom. It can be used in the development process of serial parts on the one hand and can have a great influence on the design of the component itself on the other. Therefore, development processes can be shortened considerably by quickly available and cost-effective prototypes, or components can be developed which could no longer be manufactured using other conventional production methods. This results in countless applications that offer enormous advantages in many areas.
Development
Functional prototypes (mechanically and thermally loaded)
Due to the large selection of materials available, functional prototypes that are very close to the series part can be produced. In many cases it is possible to process the same material that will later be used in series production as a moulded or milled part. These additive-manufactured functional prototypes are mechanically and thermally resilient and can be used in the initial series in order to carry out tests in a short time and at low cost.
Test parts for research and development
With additive manufacturing, components can be produced to verify processes and perform simulations. Designs that would not be possible with other manufacturing processes open new avenues for research and development. For example, components with inner channels of different cross-sections, which can even be manufactured transparently to make functions and processes visible.
Production and quality assurance
Production aids
Additively manufactured fixtures are ideal for optimizing production steps, avoiding errors, improving quality or making them more effective. Clamping devices, drilling templates, suction devices, positioning for laser marking or manual work steps and grippers for robots can be easily manufactured regardless of their complexity. No production facilities need to be occupied to produce these aids. The design of these tools is also very simple, as it can usually be derived directly from the 3D model without a manually created production program, for example on a CNC machine.
Assembly aids
Huge potential is offered in the area of assembly stations in the form of additive-manufactured holders for components and tools, positioning for manual assembly steps and assembly tools. These aids can be adapted exactly to the requirements and designed component specific. Small quantities, fast change intervals and complexity do not play a role in the world of additive manufacturing.
Finished product
We have specialized in producing additive manufactured components that can be used in industrial applications. Our process-safe procedures using high-quality materials are designed to produce mechanically and thermally resilient series parts. If the advantages of additive manufacturing are already exploited in the development phase, these components can no longer be manufactured using conventional methods. Regarding lightweight construction, geometric complexity and material availability, completely new approaches to solutions arise from which decisive competitive advantages can be generated. As a development partner, we stand by our customers and advise them from the very first idea.
Serial plastic parts
Complex housings for electronics, load-bearing components made of high-tech materials, hollow components for lightweight construction applications, complex piping and even functioning seals - the application possibilities are extremely diverse. Where conventional production methods reach their limits, additively manufactured components offer a whole new spectrum.
Spare parts
If tool moulds are no longer available or are defective, spare parts can usually be produced using our 3D printing processes.
HIGH PERFORMANCE POLYMERS PLAY IMPORTANT ROLE
PEEK, PEKK, PEEK CF30, PPS, PEI, PVDF, PA GF30, PA CF, PPSU, PSU
All available additive manufacturing processes can be combined with a variety of materials. We are particularly specialized in producing usable components that can be subjected to mechanical and thermal stress and offer additional functional properties for special applications. The development of materials in additive manufacturing is rapid and new materials are constantly being added, the processing possibilities and process parameters of which are researched in-house.
The selection of the right material is crucial and can be done most optimally if the application criteria are known to us. Important parameters are, for example:
Mechanical load
Thermal stress
Visual demand
Accuracy requirements
Material-specific properties (conformity, conductivity, fire behaviour, UV resistance)
REAL PARTS FOR REAL DEMAND
Customers expect to get parts with high mechanical and thermal strength, geometric complexity, surfaces with high accuracy and parts with low weight. But what are the real end use parts that are made with miniFactory Ultra?
Mechanical components made of high-tech plastics
For machining, the blank must have at least the external dimensions of the component. These blanks are usually sawn from plate material or solid bars and then machined and the excess material is removed by turning or milling. Particularly in the case of expensive high-tech plastics, this results in costly waste in the form of chips. In addition, semi-finished products made of special plastics are not always available in the required dimensions. With additive manufacturing, it is possible to produce a blank with very little waste in the desired size, which is then mechanically reworked on the functional surfaces
Lightweight shaft
With the FFF process, hollow components with an internal grid structure can be produced. Depending on the application, this structure can be modified in terms of its density and structure. Therefore, the strength and above all the weight can be adjusted. A special application is lightweight drive shafts with machined fits for the bearings. The basic body of the shaft is printed with an internal grid structure, making it unbeatably light to reduce the shaft's moment of inertia as much as possible. The bearing seats are overturned with high precision in a further production step to achieve the necessary concentricity.
Pipe connections in plant construction
The advantages of additive manufacturing are particularly useful for the development of complex pipe connections in plant engineering. Complex geometries can be produced without moulding costs from materials that can withstand high temperatures. By reworking the flange surfaces, by attaching sealing seats and threads or by machining these components can be optimized for actual series or test applications. High-precision functional surfaces are thus created on the pipe connections, which are suitable, for example, for mounting sensors, hoses or other connecting elements."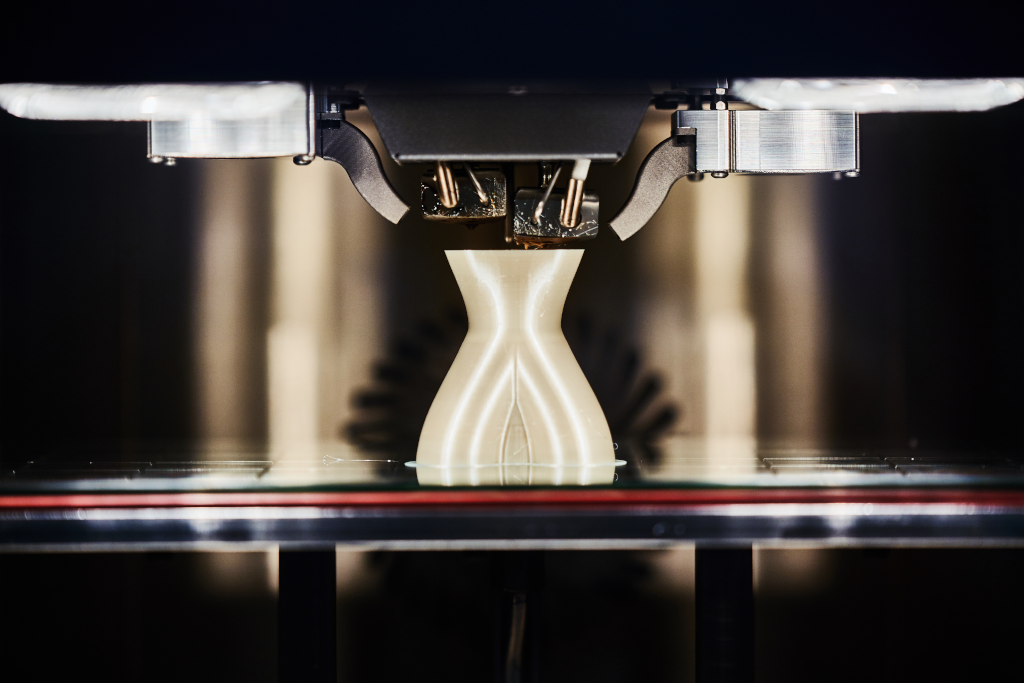 WHY MINIFACTORY?
Mr. Hänssler listed reasons why they chose miniFactory:
Open material system
Robust technology
Simple operation
High temperatures
Repeatability
All important features in one machine
Relatively low costs
Pleasant people
Very good support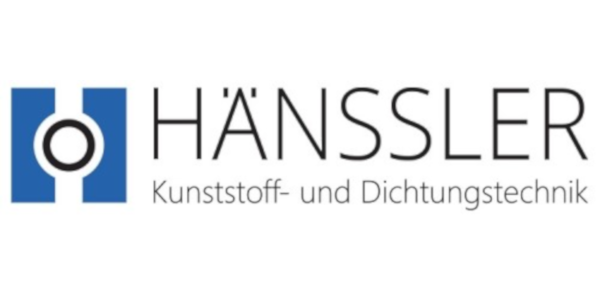 Sebastian Hänssler
CEO, Hänssler Kunststoff- und Dichtungstechnik GmbH
Telephone: +49 (0) 621 48480-20
E-mail: sebastian.haenssler@dicht.de
Website: https://www.dicht.de/de/kontakt/ansprechpartner
ULTEM is a trademark of SABIC GLOBAL TECHNOLOGIES B.V
iglidur is a trademark of igus GmbH