Deutsche Bahn (Neumünster AM facility) has become one of the first companies in the world to be certified according to the newly established ISO/ASTM 52920:2023 standard. Developed by TÜV NORD GROUP the standard has been set to ensure quality assurance for industrial additive manufacturing. Setting a robust benchmark for the field. The standard comprehensively covers all production stages of additive manufacturing. It ensures that all requirements of continuous additive serial production are guaranteed by qualified personnel and clear, unambiguous processes and procedures.
The certification process is particularly noteworthy because DB uses the miniFactory Ultra 3D printer. Due to the strong partnership between miniFactory and DB, the certification process not only confirms DB's commitment to precision and innovation but also brings attention to a noteworthy accomplishment: miniFactory Ultra 3D printers have proven compatibility with the EN52920:2023 standard. This compatibility is showcasing how the use of the miniFactory Ultra 3D printer aligns seamlessly with the highest industry benchmarks.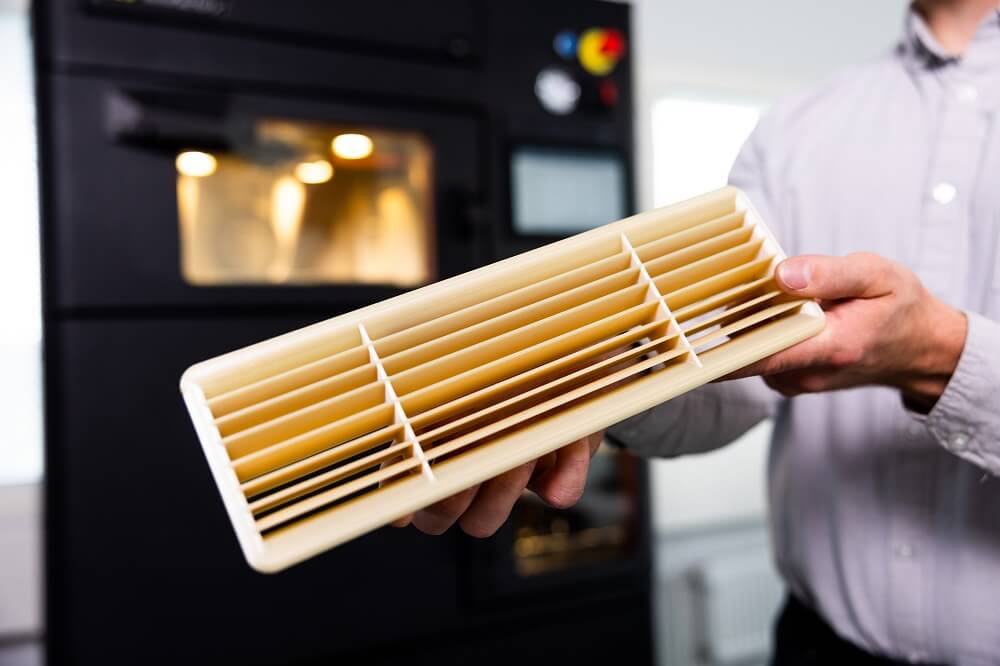 Unveiling a New Era of Industrial Manufacturing
The standard released on June 29th, 2023, expands upon the foundation laid by E DIN EN ISO/ASTM 52920:2021-08. It establishes comprehensive prerequisites for sites engaged in industrial 3D printing. This achievement has far-reaching implications. Not only for the railway industry but also for various sectors such as automotive, medical and aerospace.
This achievement holds immense potential for the railway industry. It enables DB to respond promptly and flexibly to part shortages by producing critical components on-demand. Arvid Eirich, Head of AM at Deutsche Bahn, highlighted the importance of this advancement, stating.
"This approach ensures vehicle availability and passenger comfort while also aligning with economic and ecological sensibilities."
Jens Groffmann, Project Manager for Additive Manufacturing at TÜV NORD, emphasized the broader impact of this certification.
"Industries worldwide can now leverage this certification to showcase their successful transition from prototype-based craftsmanship to efficient and reliable industrial production". Certified companies can establish themselves as leaders in large-scale, quality-focused additive manufacturing.
This achievement marks a significant step toward reshaping industrial manufacturing paradigms, with certification. Certification ensures that components are produced with unparalleled quality and efficiency. Olli Pihlajamäki, COO at miniFactory
"As the industry marches forward, collaborations between solution providers like miniFactory and pioneers like DB are set to redefine the possibilities of additive manufacturing, making it an essential tool for global industries. As part of its commitment to innovation, miniFactory congratulates DB for its groundbreaking certification achievement. The achievement at DB's Neumünster facility also highlights miniFactory's ongoing dedication to making additive manufacturing transparent, reliable, and trusted for end-part production."
Read the original press release from here