Ultra 2. Superlative of performance.
Brand new miniFactory Ultra 2 is packed with performance and unprecedented technical solutions that enables the effective use of the 3D printing in the most demanding applications in many industries. Behind the development of the technology is the long-standing cooperation with several OEM customers, who aim to utilize high-performance polymer 3D printing to produce end-use parts.
Ultra 2 is two times faster than its predecessor with the same well-known miniFactory printing quality, thanks to the advanced servo driven technology. Ultra 2 has a new smart heated chamber that can be heated up to 250C. A completely new triple censoring and active temperature adjustment makes the heated chamber extremely stable and enables precise temperature control. Thus, the printed parts are now made with even better quality and precision. Thanks to advanced technology, 3D printing of super polymers is more reliable than ever before.
The material selection includes practically all thermoplastics, starting with ABS, PC, PA and ending with PEI, PPSU and PEEK materials.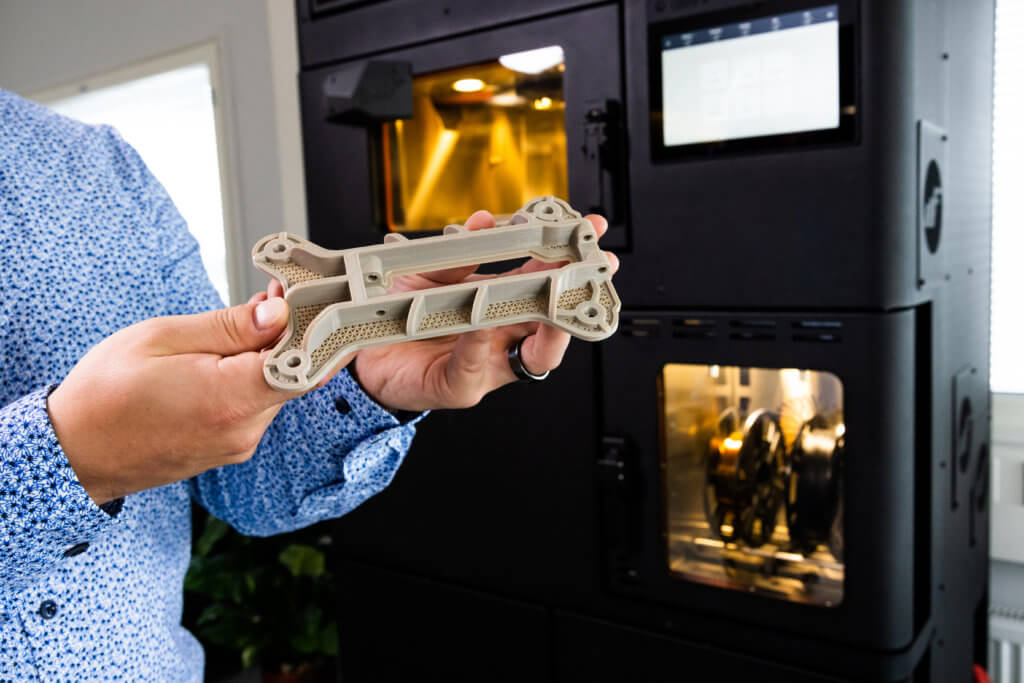 On the software side, the focus is on smart features, which take 3D printing quality assurance and reliability to a completely new level by now being multi-layered and real-time.
miniFactory Quality Assurance Technology. For the first-time, monitoring of all important manufacturing steps, starting with material traceability, and ending with the quality report of the final parts, have been compiledtogether. As a whole, miniFactory quality control verifies several critical production steps, which is a prerequisite for reliable additive manufacturing.


The remote-control system with live feed enables control of whole production ecosystem by one user. Several devices can be managed at a glance, and all data related to manufacturing is always available. This makes manufacturing planning and management very efficient and easy.
The crown of quality control is real-time production supervision. It is a completely new and unique feature that takes production monitoring to the next level. The software monitors quality 24/7 and, thanks to the Smart Command feature, works independently in different situations. Technology can be used to verify your 3D printing production.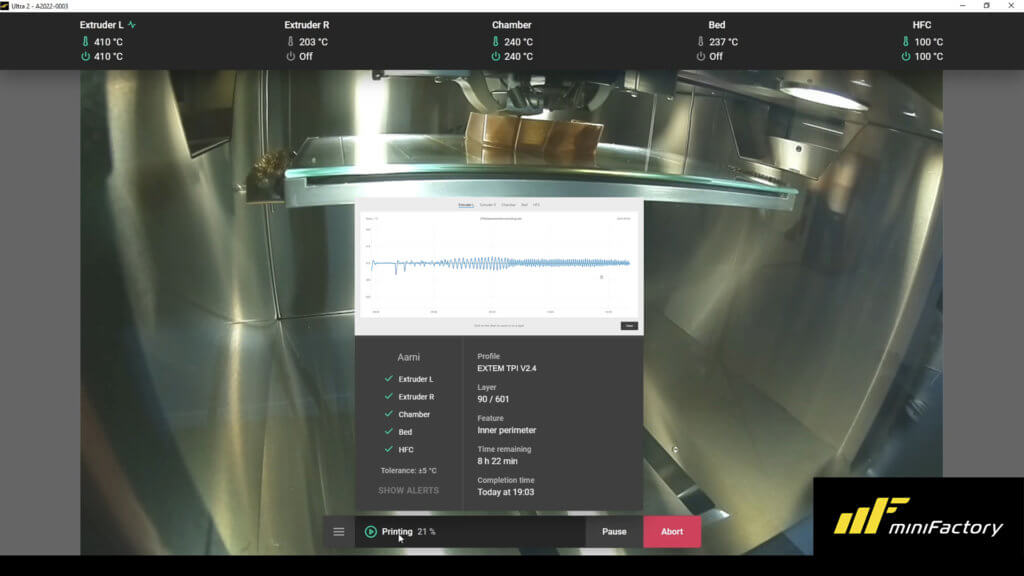 The Ultra 2 is already in production and the first devices will be delivered in 2022. The world premiere of Ultra 2 will be at the Formnext 2022 in 2 weeks at our stand 12.1-F29.
More information about Ultra 2
More information about Aarni - Quality Assurance